Else agency
is a sophisticated media lab that creates influential content, corporate
editions for a thoughtfully fine collection of luxury brands and refined promotional
strategies in every form of marketing, communication and advertising.
10, Eleftheron Poliorkimenon str.
Maroussi 15125, Athens Greece
tel :
(+30) 210 6100211 / 210 6100212
Copyright Elseagency 2017
ATHENS - LONDON - MYKONOS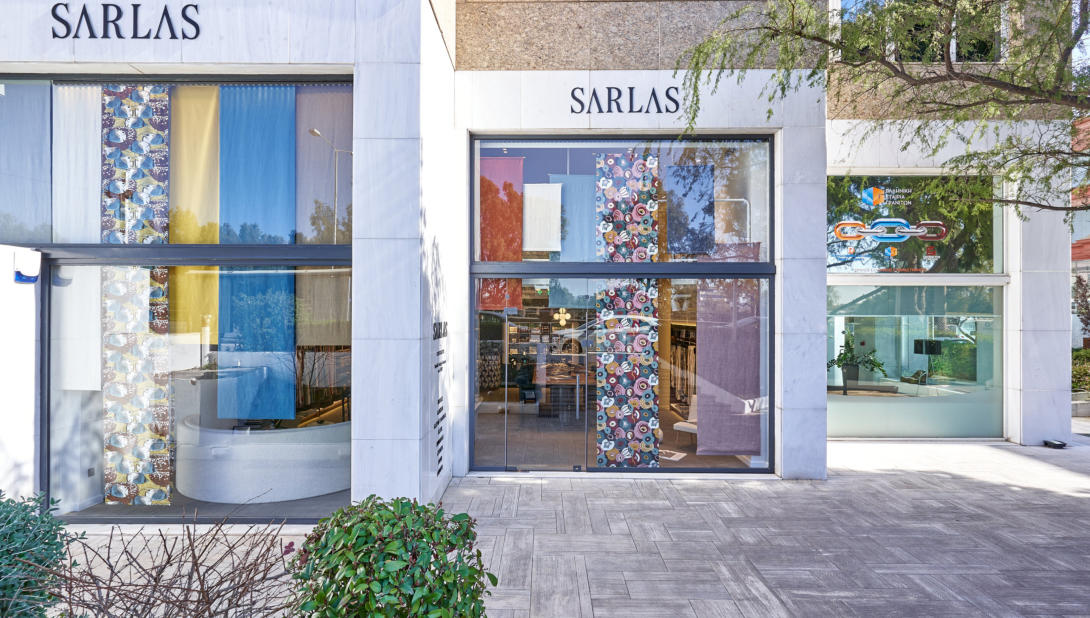 With its time-honoured presence in the professional and home textiles market,
SARLAS CONTRACTS SA is launching an impressive new showroom in Chalandri,
at 364 Kifisias Avenue – it's the new must-visit destination for anyone interested
in interior design.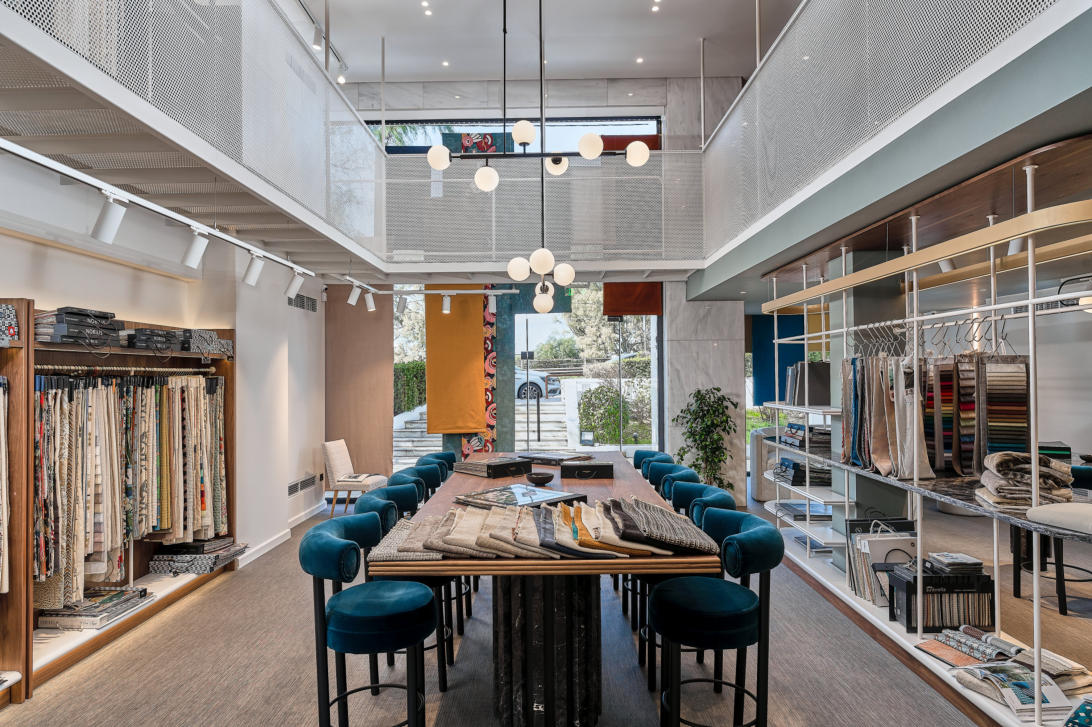 With warm walnut wood, cast net flooring, elegant metal elements, concealed
lights and spacious central table imposing below a opening that helps to unify
the room, Sarlas Contracts' innovative textile collections come alive, providing
endless inspiration for singular, creative compositions. Spanning three floors, it is
where you'll discover our imposing textile library that's two storeys in height, and
find yourself walking on balconies in a world of immersive colour, style and
texture.
ABoasting exceptional fabric designs and unsurpassed quality, the new 2020
Sarlas in Style collection will take your breath away – as will our up-to-date
collections from the most prestigious international brands in textile. The Sarlas
Contacts showroom has arrived to tend to every need and desire in professional
and home interior design across its three levels. Every visit is a unique,
memorable and convenient experience in the world of remarkable textile stories.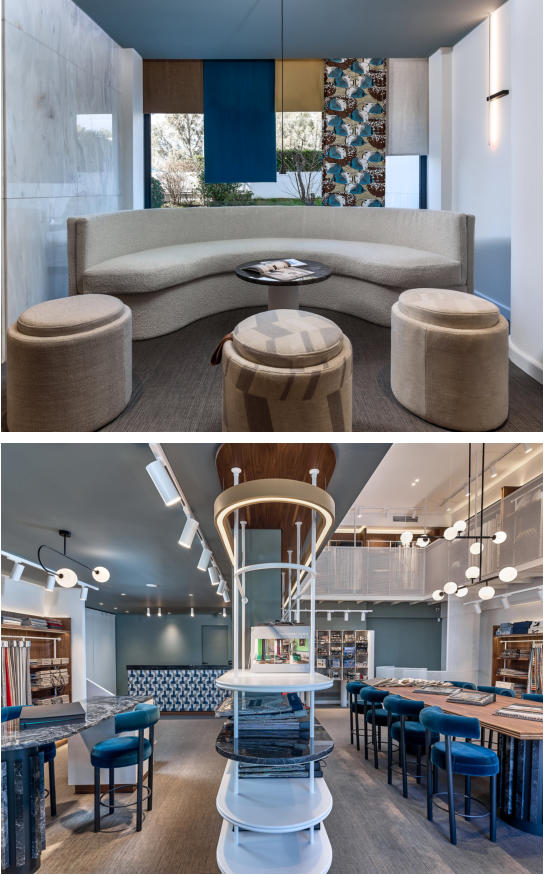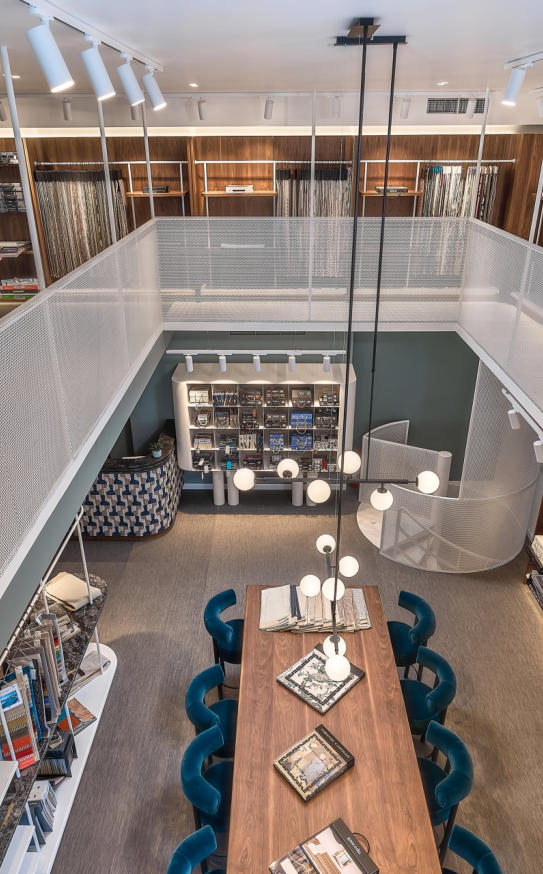 Time to Renew!
New Logo. New Showroom. New Opening.
Brought to life by Urban Soul Project architects, the brand new Sarlas Contracts
showroom was created to host a constellation of design stories, presenting an
endless array of colours, textures and combinations in a luxurious, friendly and
functional space where a large central table is surrounded by more intimate
customer service and relaxation areas.